May 26, 2022
Press Contacts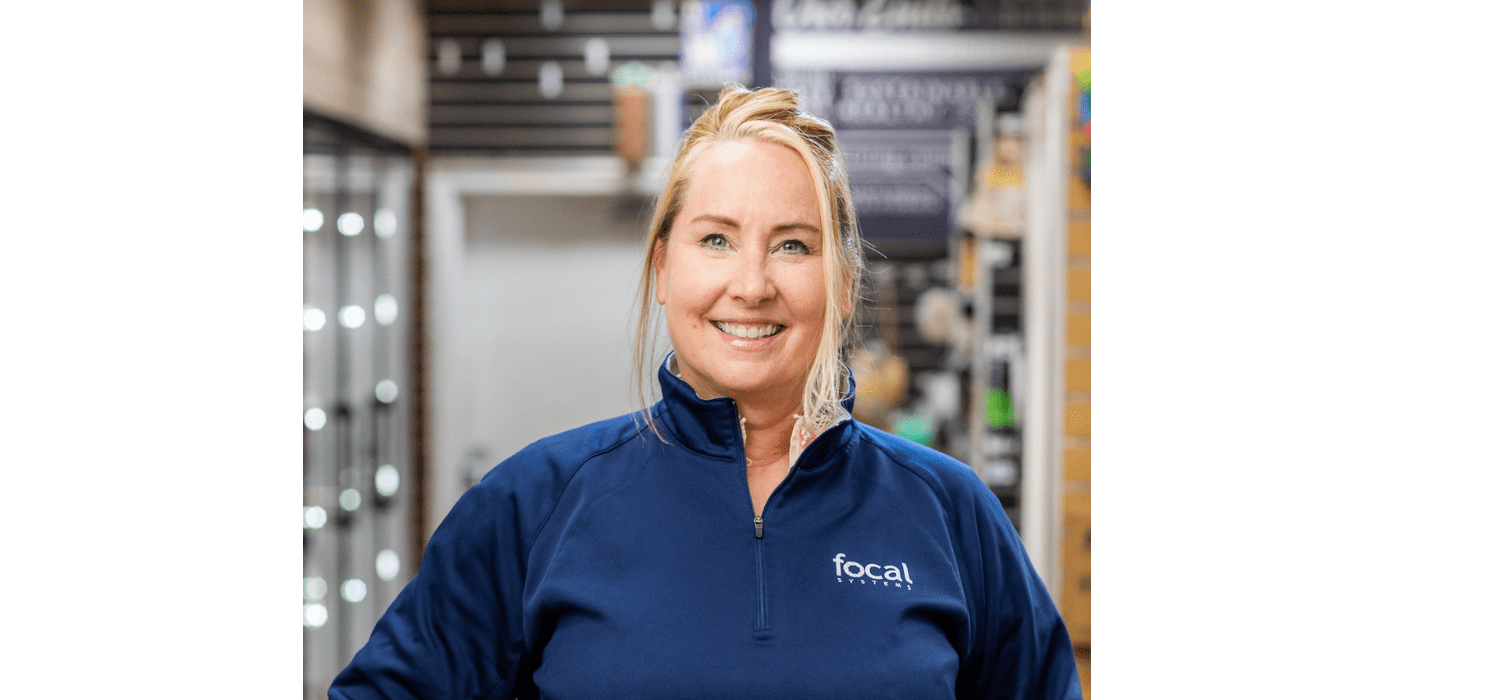 SAN FRANCISCO —
Focal Systems, the industry leader in retail automation, today announced the appointment of Barbra Chase, veteran retail revenue leader as Vice President of Sales for the U.S. Market. An experienced executive with deep roots in the grocery technology space, Chase will help Focal Systems expand its market presence and strengthen its foothold as the most complete AI-enabled operating system for the retail market.
Chase joins Focal Systems from Brain Corporation and Bossa Nova Robotics, where she led AI solution sales for key retail accounts both large and small in the US and Canada. Her history of building strong relationships, in conjunction with a robust understanding of grocery and retail operations, led to her strong technology acumen, helping customers adopt and integrate new solutions that helped solve their business problems.
"I've spent the past five years working for companies that were directly competing with Focal Systems in the retail automation space," said Chase. "I've seen first-hand that Focal Systems has the best-in-class solution for bringing retailers into the modern world utilizing AI, data, and automation. After recognizing their ability to leap-frog existing technology, it became my mission to join the team."
Focal Systems has created the first-ever "Self-Driving Store" operating system aimed at helping retailers increase efficiency, reduce waste and promote more sustainable practices throughout the business. Focal's shelf-edge cameras scan sales floor and backroom inventory every hour, allowing store managers to remain up to date on supply at all times. Focal's AI detects when products are low or out of stock, automates ordering and optimizes planograms on a per-store basis. Amidst the most challenging labor market of all time, Focal is improving recruiting and retention through gamification capabilities that allow digital native employees to use cutting-edge technology that directly translates their work to meaningful bottom line impact to the store.
"We've been crossing paths with Barbra for several years while working with the same customer base and we had a great deal of respect for her relentless focus on serving the customer," noted Jeremy Pugh, VP of Global Sales at Focal Systems. "That mentality embodies our core values at Focal and we couldn't be more excited to welcome her to the team to help take us to the next level. Barbra has hit the ground running and is already on track to exceed her targets for this year. "
Focal has raised more than $40M in venture capital funding to date and current services retailers in three continents. Retailers leveraging the Focal Systems solution have shown a 50x return on investment with the implementation of the Self-Driving Store technology.
To learn more about Focal System's Self-Driving Store, please visit: www.focal.systems
###
About
Founded in 2015 in San Francisco out of Stanford's Computer Vision Lab, Focal Systems is the industry leader in retail automation. Our mission is to automate and optimize brick and mortar retail with state-of-the-art deep learning and AI. We have pioneered the world's first "Self-Driving Store"- an OS that revolutionizes how stores are run. Focal has raised more than $40M to date and scaled solutions on three continents in hundreds of stores, with thousands of cameras deployed. Learn more at: https://focal.systems